Dishwasher Repair
No matter how many times a week you run your dishwasher, it cuts down considerably on mealtime cleanup. If you're missing out on that everyday convenience in your kitchen because of a malfunctioning unit, it's time to contact Atlas Appliance Repairs for dishwasher repair service on the double. No one wants to put up with a broken dishwasher for long, and you won't have to with our quick and accommodating appointments for your Philadelphia-area home. We're at your service 24 hours a day for a dishwasher that won't drain and other disruptive dishwasher problems. Haven't you had enough of washing each and every dish by hand? Call or e-mail us today!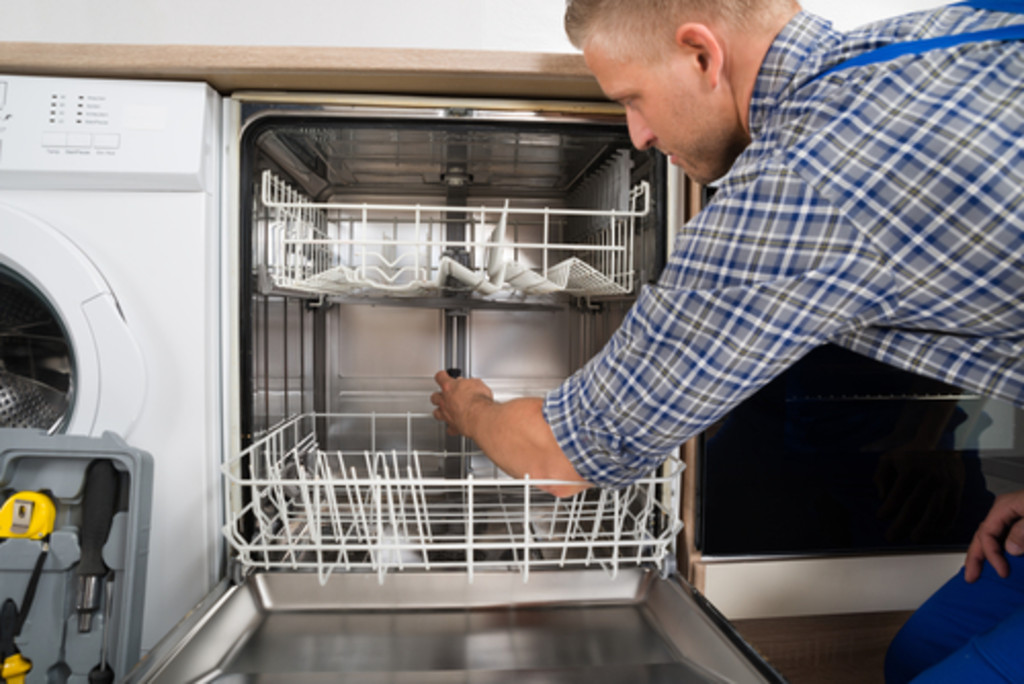 At Atlas Appliance Repairs, we work on most makes and models, and we're able to fix just about any dishwasher repair issue. Instead of dropping a bundle on a whole new appliance, you can stay on budget by letting us handle your dishwasher repairs. Before you know it, we can put your dishwasher problems to rest, including:
Dishwasher not draining
Dishwasher not filling
Unit won't start at all
Leaking
Insufficient cleaning
Cycle interruptions
And many others
Everyday wear and tear can eventually diminish your dishwasher's performance, leading to anything from clogged drains to strange noises. But that's no reason to run out and purchase a brand-new dishwasher. Atlas Appliance Repairs can be there shortly to provide you with fast and effective dishwasher repair service, complete with quality replacement parts. For problems like a dishwasher not draining or water leaking from your unit, it's best to rely on licensed and insured professionals with the proper training. We have 30+ years on the job, and we're here 24/7 to help!
Dependable Dishwasher Service
Odds are, with skilled dishwasher service and maybe some replacement parts, your broken dishwasher can be back to its old self in hardly any time at all. Opting to change out faulty components now could potentially save you big bucks in the long run, as many of our dishwasher repair jobs involve replacing just a drain valve, door gasket, or heating element. Whether your dishwasher won't drain or you have other issues to deal with, make Atlas Appliance Repairs your first line of defense for troubleshooting and correcting dishwasher problems before they get worse. One visit from us could be all you need to enjoy many more years of clean, sanitized dishes from your household dishwasher. For the dependable dishwasher service you need, reach us in the Philadelphia area today.
Remember...Atlas Appliance Repairs goes above and beyond to guarantee our dishwasher repair work and waive your service call fee on every completed job. That's two more great reasons to turn to us for dishwasher problems large or small. Call us to get started now!
Dishwasher Rack Repair
Dishwasher Repair Service
Dishwasher Repairs