LG Appliance Repair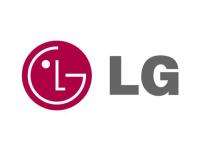 Do you look for certain brands when buying home appliances? A lot of consumers do. What you might not realize at the time, though, is that when repair issues crop up, you'll need to find appliance repair pros familiar with that particular product line. When it comes to LG appliance repair, look no further than Atlas Appliance Repairs. Our technicians are well acquainted with appliance repairs for this popular brand, and we're armed with quality factory replacement parts. If you need home appliance repair service for an LG, just say the word. We're the name to know in and around Philadelphia for LG appliance repair service 24 hours a day, 7 days a week!
It can take years to learn the nuances of appliance repairs from one manufacturer to another. That's where Atlas Appliance Repairs can be a real asset for LG appliance repair services. We have more than three decades of experience in the appliance repair industry, and we've seen our share of malfunctions when it comes to these models. As a result, we're highly qualified to handle the full array of kitchen and laundry repairs for this leading brand, including:
LG oven repair
LG dishwasher repair
LG dryer repair
LG washing machine repair
LG refrigerator repair
And more!
You can depend on our home appliance repair specialists to treat each of your LG models with the respect and care it deserves. This is a brand known for quality and innovation, and Atlas Appliance Repairs is fully equipped to rise to the challenge of LG appliance repair. From your large-capacity French-door refrigerator to your high-tech TurboWash washing machine, your LG appliance repairs are in safe hands with our local, family-owned company. We won't settle for anything less than your complete satisfaction with our LG appliance repair service, or for that matter, on any other brand we service.
Genuine LG Appliance Repair Parts
One of the biggest benefits of working with Atlas Appliance Repairs is our impressive inventory of factory appliance repair parts. You don't want inferior components going into your LG home appliances, and when you leave your appliance repairs to us, you can be sure of getting authentic LG replacement parts. While some appliance repair shops might not carry the LG parts you need, we restock our trucks on a regular basis to avoid ordering hassles and long wait times. We'll be able to grab the LG components for your appliance repairs right from our stock, eliminating the need to special order and getting your appliances back to work sooner rather than later.
You had the good sense to purchase quality products from LG. Now you have the chance to make the right choice for LG appliance repair service. In the Philadelphia area, Atlas Appliance Repairs has the specialized know-how and parts to ensure fast and reliable outcomes for your LG appliance service. To get a qualified technician out to your home, call or e-mail us today!
home appliance repair
appliance repairs
lg washing machine repair