Refrigerator Repair
When you're in the market for refrigerator repair, waiting to schedule service is not a good idea. That's because, without an adequately chilled environment, you run the risk of losing perishable foods. Delaying your refrigerator's repair could even mean ultimately having to replace this costly appliance. Fortunately, Atlas Appliance Repairs is standing by 24 hours a day, 7 days a week, to assist with fridge/freezer repairs at your Philadelphia-area residence. If you're dealing with a refrigerator not cooling or other worrisome fridge issues, it's nice to know we won't keep you waiting. Our professionals make customer service a top priority, and we're your best bet around Philly for punctual and proven fridge repair technicians!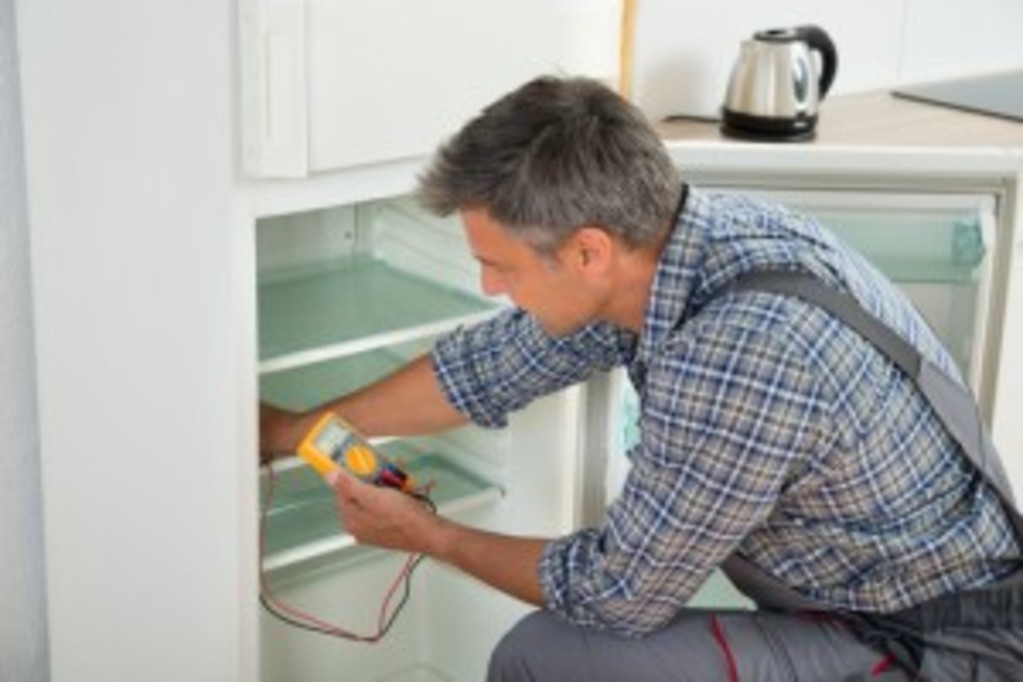 Failing parts are typically to blame for a refrigerator not cooling or a unit that's experiencing other issues. That's all the more reason to put Atlas Appliance Repairs in charge of your fridge repair service. In addition to our 30+ years of hands-on experience, we come to the rescue in a truck fully stocked with quality refrigeration repair parts for many makes and models. Depending on your specific refrigerator repair situation, we can often provide one-stop service to repair or replace defective components, including:
Condenser fans
Evaporator fans
Thermostats
Door seals
Door switches
Defrost timers
Interior lights
Compressors
And more!
Our skilled technicians are trained to tackle refrigerator repairs with speed and accuracy. Before moving forward with any sort of fridge repairs, we'll take the time to carefully examine your appliance and correctly identify the cause of the problem. We specialize in KitchenAid fridge repairs, and we're fully qualified to work on a variety of other brands and models. You can have complete confidence in the refrigerator repair team at Atlas Appliance Repairs. Not only are we licensed and insured to provide refrigerator repairs, but we're also dedicated to being a local business you can rely on for unbeatable customer care and lasting results.
Timely Turnarounds on Fridge Repairs
Whether you're in need of fridge repairs or freezer repairs, make your first call to the trusted technicians at Atlas Appliance Repairs. We're Philadelphia's source for top-notch refrigeration repair service, and we're happy to extend our expertise to neighboring customers in New Jersey and other parts of Pennsylvania as well. You get tremendous value when you select us for home fridge repair services, complete with ready access to parts, waived service call fees (with completed repair), and all work guaranteed. Hurry up and call to get your kitchen back to full working order. Our fridge repair specialists are always here to help.
It's no joke when your fridge stops running right. For the speedy response you need, contact Atlas Appliance Repairs at the first sign of trouble. You can save time, hassle, and headaches with our refrigerator repair specialists on the job. Call us or reach us by e-mail today!
Refrigeration Repair
Refridgerator Repair
Refrigerators Repair